Our Fall'22 Networking Event of Dr. Dariusz Nasiek, Pain Management Specialist
10.27.2022
On Thursday, October 20th, Dr. Nasiek from Allied Neurology Interventional Pain Practice, PC hosted a networking event where many attorneys, physicians, chiropractors, and medical professionals gathered.
The seminar was held at the Royal Warsaw Restaurant in Elmwood Park, NJ. Attendees were invited by Dr. Dariusz Nasiek, pain management specialist, and they were joined by sponsors Susan Ruiz, Business Development Specialist from Hudson Regional Hospital, Andy Scerbak, Private Investigator and William Green & Mitch McDowell from Zynex Medical.
Susan Ruiz started off the evening speaking on behalf of Hudson Regional Hospital. HRH is one of Northern New Jersey's Premier hospitals located in Secaucus, New Jersey.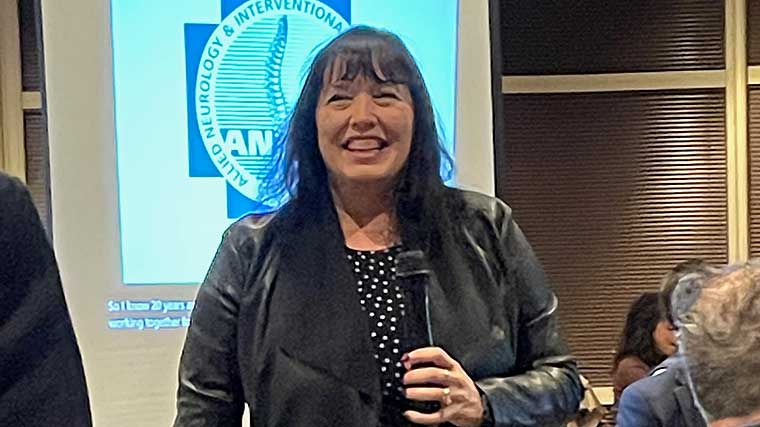 Susan Ruiz. 

Hudson Regional Hospital
Their mission is to build a healthier community through exceptional care, sophisticated technology, and knowledgeable physicians. They are committed to investing in facility improvements, working with top level physicians, and integrating advanced technologies. They provide their patients with the most sophisticated robotic technologies and treatment modalities. Hudson Regional Hospital offers an array of services and is an in-network facility that works with many insurance plans. If you're looking for personalized attention, a community feel, and top-notch care then look no further than Hudson Regional Hospital.
The next speaker was Andy Scerbak, a licensed New Jersey Private Investigator.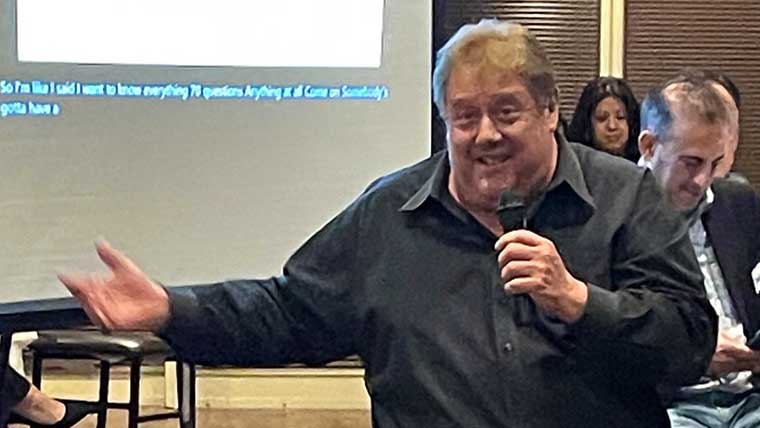 Andy Scerbak, a licensed New Jersey Private Investigator
Scerbak has been investigating for many years and offers an array of services. He not only investigates accident scenes and malpractice, but he also performs background checks, electronic tracking, criminal investigations, and domestic relations. In addition, he does surveillance, property ownership lookups, and missing persons investigations just to name a few. A private investigator is often useful for several reasons, but when a case or claim is necessary in a court of law, Andy's services are invaluable at finding information. You can reach Andy at 862-221-9804 or andrescerbak@yahoo.com
Mr. Scerbak was followed by William Green, the Regional Sales Lead at Zynex has been with the company for two years.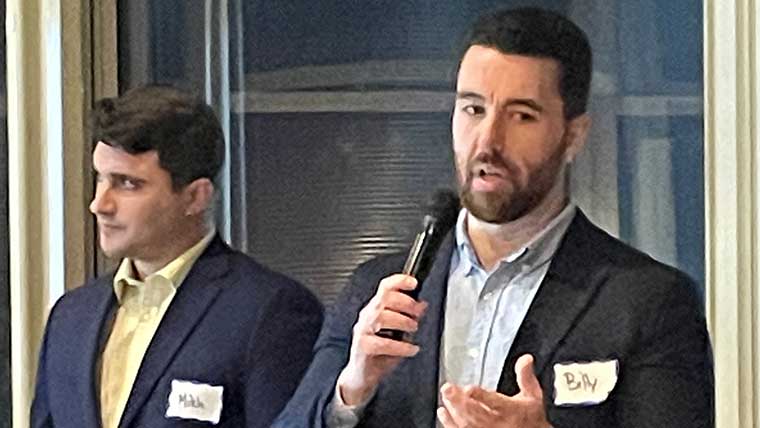 William Green, the Regional Sales Lead at Zynex
Zynex Medical is the premier manufacturer of electrotherapy devices for pain management, as well as a distributor of other top-tier physical rehabilitation DMEs. Their mission is to provide advanced pain management technology that aids in the recovery of patients affected by debilitating illnesses. Since 1996, they have continued to expand their reach worldwide to improve the quality of life in patients. Zynex Medical's product line is FDA-cleared and includes prescription products for home use. They take pride in accepting all patients in pain, no matter the insurance. Zynex is dedicated to combating the opioid epidemic, and their prescription devices are a safe alternative to medications for the management of intractable pain and rehabilitation.

Together with our supporters, Dr. Nasiek continues to take healthcare to the next level and networking and communication are at the forefront of his success.
Our next meeting will be held on Thursday December 1st at 7PM at the same location, The Royal Warsaw. A big thank you to Hudson Regional Hospital, Andy Scerbak, PI, & Zynex Medical for sponsoring this very successful event. We would also like to thank all our friends, contributors, and professional family for making these events such a huge success.